I frequently go through my pins for inspiration or just to straight up copy someone else's fabulous idea. Here are some ideas I am planning on implementing in my home in the near future:
Polka dot walls are perfect for renters. DECALS!!
Lamp cord pop of color. Easy and fun.
If I ever have enough friends to have a party that require place cards, I'm making these simple photo cards by clever Emily Henderson.
Horse stencil! Lurve. Obviously I can't do this on a wall as a renter, but maybe like on a huge canvas or something?
I'm in need of interesting fabric napkins so I'm digging these hand stamped pretties.
Not a fan curtains in the kitchen or bathroom, but I also don't love naked windows. Roman shades are a great way to add color and interest in a likely white or cream colored rental.
I'm pretty sure my daughter will flip at the sight of a canopy tent. So lovely.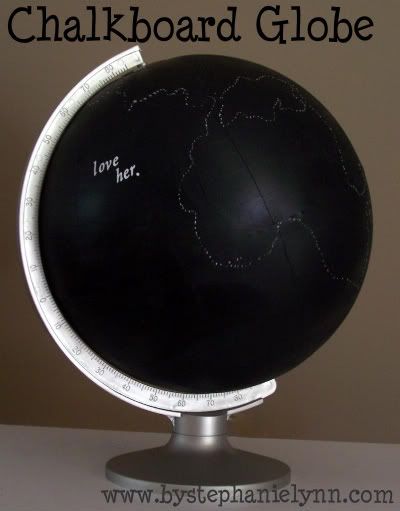 I'm thinking a chalkboard globe could be the new to do list go to.
What have you been pinning and are excited to try?